Mary David Onaichenem grew up in Ibadan. She speaks Yoruba better than the Ibadans the same way I speak Igbo better than the Igbo
By Saidu Idris
365Daily – Controversial self-proclaimed investigative journalist, Kemi Olunloyo, has claimed that the equally controversial and mysterious blogger, Gistlover, is an Igbo woman.
Olunloyo made the claim in a social media post.
The identity of the popular but controversial blogger, who had caused heartache for a number of celebrities and politicians, due to numerous dark personal secrets posted on the blog, remained a mystery.
While many claimed the blogger known for posting sordid content was male, others claimed the opposite. Even its location is not yet known.
There was no love lost between the mysterious blogger, Gistlover and Olunloyo. The blogger had sometimes dismissed Olunloyo as a mental case, a description she didn't find funny. And Olunloyo had sworn to reveal the identity of the blogger.
On Saturday September 3, 2022, Olunloyo, in her social media handles, claimed that she had discovered the identity of the blogger. She gave the name "Mary David Onaichenem" and also posted her alleged photo.
The following day, she posted what she said were additional details, alleging that Gistlover is an Igbo who was raised in Ibadan, Oyo State, and lives in Abuja and not outside the country. as many people had assumed.
Olunloyo: "GISTLOVER: There is no Oba, Mary David Onaichenem grew up in Ibadan. She speaks Yoruba better than Ibadan the same way I speak Igbo better than Igbo 🙄😆😆😆👎🏾 Please do not falsify investigative journalism. Gistlover is a blog that gets deleted a million times, another one opens, uses crypto and mccode for ads so it can't be traced by CAC. She's not in America, she's in Abuja. It's only a matter of time before street justice kicks in.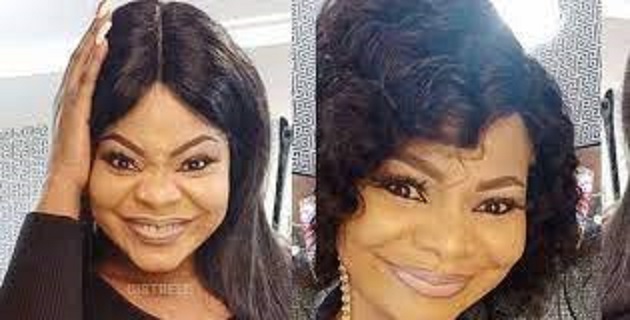 Earlier he posted: "Gistlover's Mary David Onaichenen has a poor command of English and runs Gistlover and commercials. I broke this information two years ago after investigating the McCoded blog. The former IGP Adamu allegedly used GPS technology to locate her as based in Abuja and then she disappeared underground.Her lawyer wrote me a cease and desist letter claiming that I am endangering her.I REFUSED to delete my post. In the end, she wrote a message telling her followers that she was not going to waste her time with a "crazy" woman.
"If you like, keep insisting that a man own Gistlover. She's the woman collecting all your advertising money and the one who posted my address, my phone number, and my old apartment. I'm surprised she's still cheating on you. SHE WAS RAISED IN SOUTHWEST NIGERIA AND SPEAK FLUENT YORUBA JUST LIKE I SPEAK FLUENT IGBO AND YORUBA BUT CAN'T READ OR WRITE IT WELL‼️‼️"